RAIGAD: A bus carrying 48 students overturned, killing two and injuring several others in
Maharashtra
's Raigad district, on Sunday night.
The accident took place at 8pm on old Mumbai-Pune road under Khopoli police station.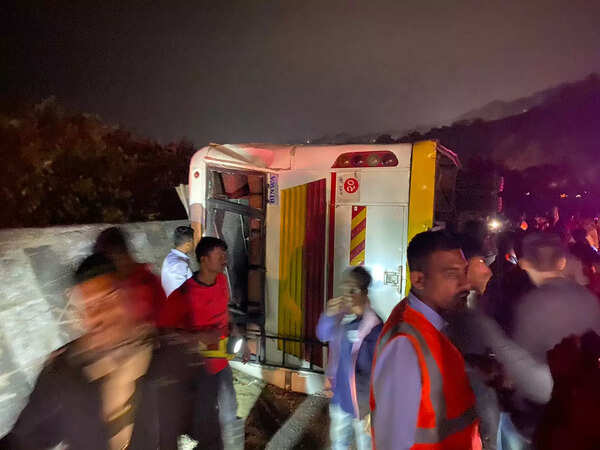 "Students were returning from picnic when the bus overturned. A case is being registered," said police.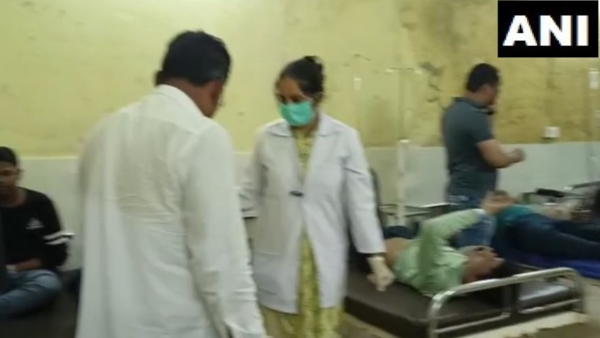 A total 48 students, and two of their teachers from Mayank Tutorials coaching classes inMumbai's Chembur, were returning from a picnic in the ill-fated private bus.
The deceased, identified as Kritika Khanna and Raj Mhatre, were Class 10 stuents.
"The 48 students of Mayank Tutorials had gone for a picnic to 'Wet N Joy' Theme Park in Maval, close to Lonavala. While returning to Mumbai via the old Mumbai-Pune road, the bus suddenly overturned at the ghat section, near Magic Point. The accident occurred at 8pm, and all the students were rushed to various hospitals and private clinics in Khopoli. Two of the students succumbed to their injuries," said a Khopoli police officer.
The bus driver and cleaner, who are also injured, will soon be questioned by the Khopoli police officials, in order to know more details.
Khopoli police also informed that the accident site at Magic Point, in Raigad district, was soon cleared for the highway traffic, by shifting the bus away from the road.