MUMBAI: With a few keystrokes, you can get assured parking for your car or two-wheeler at any of BEST's 27 bus depots in Mumbai from Sunday onwards.
BEST Day
To celebrate BEST Foundation Day and 75 years of its municipalisation on August 7, the undertaking is launching a 'parking-with-app' facility through the Park+ app.
Parking will be for both personal and commercial vehicles.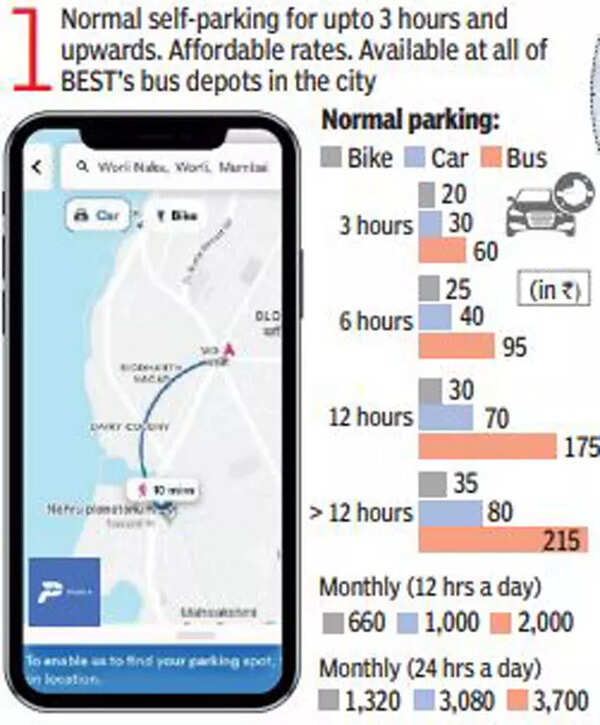 Parking options
Normal self-parking for upto 3 hours and upwards. Affordable rates. Available at all of BEST's bus depots in the city.
Valet parking: Drop vehicle at depot gate and a valet takes over from there. Premium rates. Available initially at Colaba, Mumbai Central, Worli, Dindoshi and Bandra depots
Charges
Rs 100 for 2 hours, any vehicle.
Rs 30 for every additional hour.
Booking a slot
On the app, book a parking slot 24 hours in advance.
Select depot, identify slot & block it for particular time of day.
Select desired parking duration and pay digitally.
BEST's promise | Every vehicle will be secured inside the depot after being parked, the undertaking's spokesperson, Satyawan Ithape, has said.