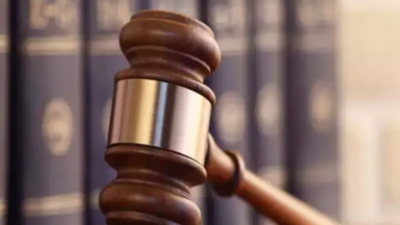 Image used for representative purpose only
MUMBAI: Observing that merely using threatening words without action or gesture to create fear or annoy would not attract the offence of assaulting or using criminal force to deter public servant from discharge of his duty, a sessions court acquitted an Andheri businessman, Tabrez Qureshi (42), who was accused of attacking BMC officials when they were taking action against his "illegal mutton shop" in 2005.
Two BMC officials could not identify the accused in court. At deposition 15 years had lapsed and one of the two cited delay for his inability to identify the accused. "Prosecution witness 1 and 3 (BMC officials) nowhere state that the accused used assault or criminal force on prosecution witness 1 to prevent or deter the public servant from discharging the lawful public duty," the judge said.
The judge said Qureshi's presence appeared doubtful.
'Evidence creates doubt on truthfulness of case'
"Therefore, the prosecution failed to establish the guilt of the accused… as evidence of prosecution is creating doubt in my mind about truthfulness of prosecution case, benefit of doubt has to be given to the accused," the court said. The court said there was doubt regarding truthfulness about the incidence actually happening as the prosecution's evidence was not consistent. "There is no proper explanation given by prosecution regarding non-examination of independent witness, non-seizure of weapon (chopper) and not conducting the spot panchnama," the court observed. Anant Sangale, then an inspector in BMC, had lodged report with Oshiwara police in June 2005. He alleged that on June 20, he was with the vigilance department. He said on orders from a superior officer, he and seven staff went to the shop.
FOLLOW US ON SOCIAL MEDIA
FacebookTwitterInstagramKOO APPYOUTUBE