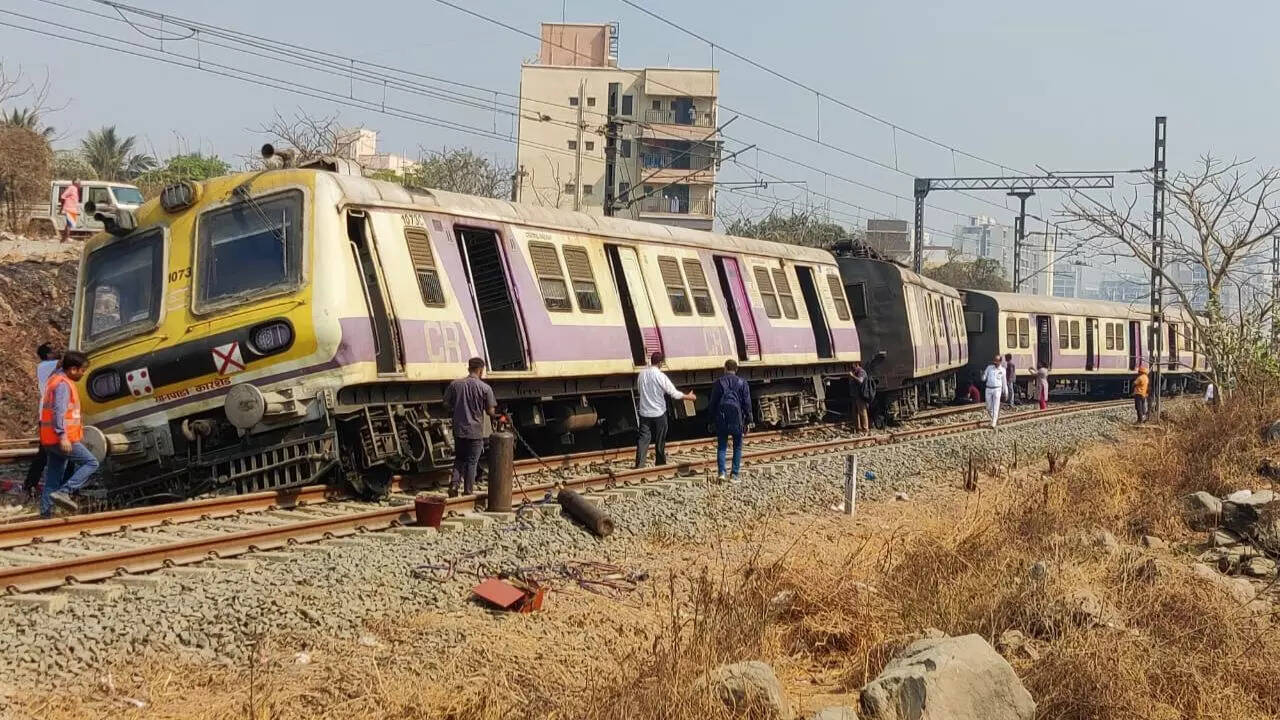 MUMBAI: Three coaches of Belapur to Kharkopar local train derailed while entering Kharkopar station at 8.45am on Seawoods-Belapur-Uran line.
CR spokesperson said, "There's no injury to any passengers."
Relief trains have left for the site for restoration.
Train services on Belapur-Kharkopar-Nerul line are not running. However, there is no impact on services on Harbour lines and trans-harbour line.