MUMBAI: Two city churches, St Peter's, Bandra, and
Our Lady of Lourdes
, Orlem, Malad, organised a unique
multi-faith Iftar outreach
for the
Muslim community
last week.
Namaz
was offered in church premises, a collective dua'a made for peace and harmony in the country, and guests read the
Preamble to the Constitution
before breaking the fast at the appointed time of 7.04pm.
Orlem church
is also distributing Eid hampers containing chicken, and ingredients needed to prepare kheer and cake to poor Muslims. Parish priest Fr Michael Pinto said, "The essence of every religion is to spread peace, unity and harmony. We at St Anne's High School arranged a small Iftar party for the Muslim parents of our KG and primary section.They were touched by the gesture and echoed the thought, 'Where there is hate spread love'."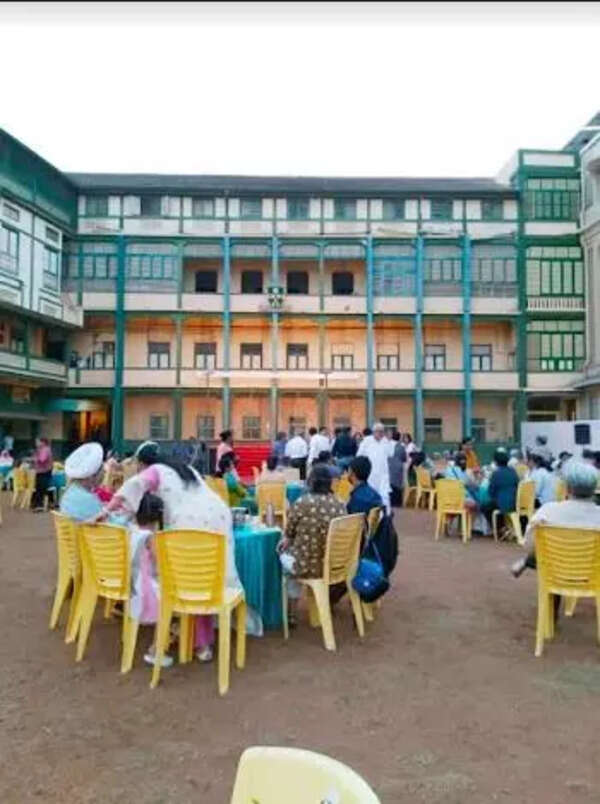 OLL laid out a classic Iftar dastarkhwan of dates, dry fruit, nuts, fresh cut fruits, bhajiyas, biryani, falooda, ice cream and cold drinks. Students at St Anne's were presented one big bar of cake, fresh juices and ice cream.
Guests were pleased by this intermingling of faiths especially given the present atmosphere prevailing in the country.
Amina Sutriwala, a computer teacher at St Anne's, who was invited to the Iftar said, "It was a touching example of communal harmony. It really made us feel we are equal citizens. All parents and teachers eagerly and happily joined the celebration. Fr Michael organises Diwali, Navratra and Christmas, even Maharashtra Day, with equal festivity. Last year he devised a sit-down Iftar for the labourers who were renovating the school."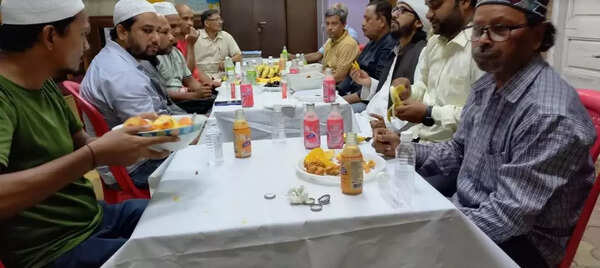 Head teacher Shaila Dias said it was important to make Muslims feel cared for and included.
Dr Frazer Mascarenhas SJ, parish priest of St Peter's Church, was pained by the sight of "bulldozers invading shops and dwellings of a minority community." He said, "A recently formed Collective for Multi Faith Dialogue, in partnership with St Peter's Church, Bandra, decided to stand in solidarity with people who have been treated unjustly, through the organising of a multi-faith Iftar on Friday April 29. We invited about 200 Hindus, Muslims, Christians, Buddhists, and even people who only profess belief in humanity, from all over Mumbai and even as far as Kalyan, to reflect on our shared values."
Right before the appointed Iftar time of 7.04pm, the Preamble to the Constitution was read, and the Church bells ushered in the breaking of the fast.
It was a beautiful sight. Participants like Apeksha Vora even offered namaz for the first time alongside Muslim participants in the church's assembly hall. Small 'flags' were placed at the round tables, inviting guests to write the one prayer or petition they wanted to send into the world, be it to God or the Supreme Court or any other entity.
Noorjehan Safia Naaz of the Bharatiya Muslim Mahila Andolan expressed the essence of monotheism, and how man was created to do God's work on earth.
Towards the end, the gathering offered dua'a for peace and harmony to prevail, and for the protection of Constitutional rights — and the cancellation of unconstitutional initiatives.