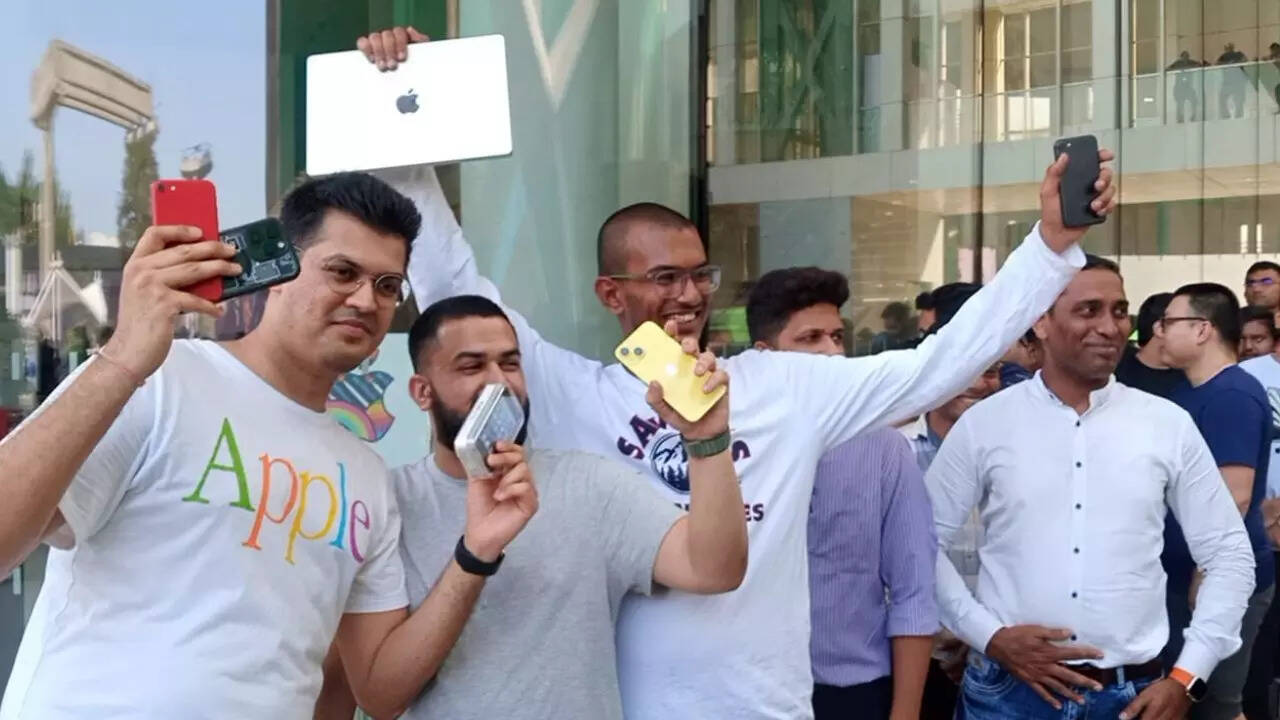 MUMBAI: About 200 Apple fans hoping to be among the lucky few to enter the tech giant's first retail store in India gathered from early on Tuesday outside the shop in Mumbai.
People came from different parts of India to catch a glimpse of chief executive
Tim Cook
, who is set to inaugurate the 28,000-sq-foot (2,600-sq-m) store later in the day, and open it to the public.
"The vibe here is just different," said 23-year-old Aan Shah, who travelled from the western industrial city of Ahmedabad to attend the launch. "It's not like buying from some normal store. There's just no comparison. It's so exciting."
His love for Apple has earlier taken him to store openings in New York and Boston, where he once got a chance to meet Cook.
Apple has previously faced hurdles in opening physical retail stores in the country, but its products have been available on e-commerce websites, while its online store opened in 2020.
The new store, located in the premier Reliance-owned Jio World Drive mall, underscores Apple's growing ambitions for India, where, despite a market share of just 3%, it has been expanding iPhone assembly via contract manufacturers, and also boosting its exports.
The store was opened for bloggers and tech analysts at a private event on Monday, while many Indian film and television celebrities were seen meeting Cook that night.
A second store in Delhi, the capital, is set to open on Thursday.
As Apple pushes to make India a bigger manufacturing base, some of its products, including iPhones, are being assembled in the country by Taiwanese contract electronics manufacturers Foxconn and Wistron Corp.
It also plans to assemble iPads and AirPods in India.