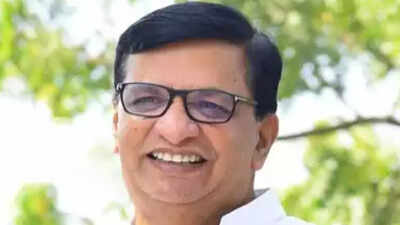 Balasaheb Thorat (File photo)
MUMBAI: Maharashtra revenue minister Balasaheb Thorat on Tuesday announced the suspension of Non-Agricultural (NA) tax notices issued to housing societies across Mumbai, Thane, Navi Mumbai and Pune.
MLAs cutting across party lines during a calling attention motion moved by BJP legislator Ashish Shelar demanded that the notices be withdrawn and the tax scrapped permanently.
Shelar said notices had been issued to over 60,000 housing societies in Mumbai suburbs alone.
Citing examples of exorbitant tax recovery notices, Shelar said notices issued to Saraswat Housing Society, St Sebastian Society and Salsette society in his constituency were nearly 1,500 per cent higher rate than previous notices.
MLAs pointed out that NA tax is collected at the time of construction and questioned why it was being collected again and again.
"It is not charged in the island city then why must it be charged in the suburbs?" asked Shelar.
Congress MLA Amin Patel said though he represented South Mumbai which was not affected by the NA tax he urged the government to withdraw the tax for other areas as well.
The BJP-Shiv Sena government had stayed the issuance of NA tax notices following a hue and cry.
However, in November last year the revenue department began issuing fresh notices including arrears. For several housing societies, the amount due runs into several lakhs of rupees many of whom have expressed their inability to pay.
Shiv Sena MLA Sunil Prabhu demanded the government frame a policy to abolish the tax while BJP MLA Atul Bhatkalkar termed it a Jaziya tax.
Thorat announced a committee would be set up to discuss the issue, amend the law and resolve the issue on a permanent basis.
FOLLOW US ON SOCIAL MEDIA