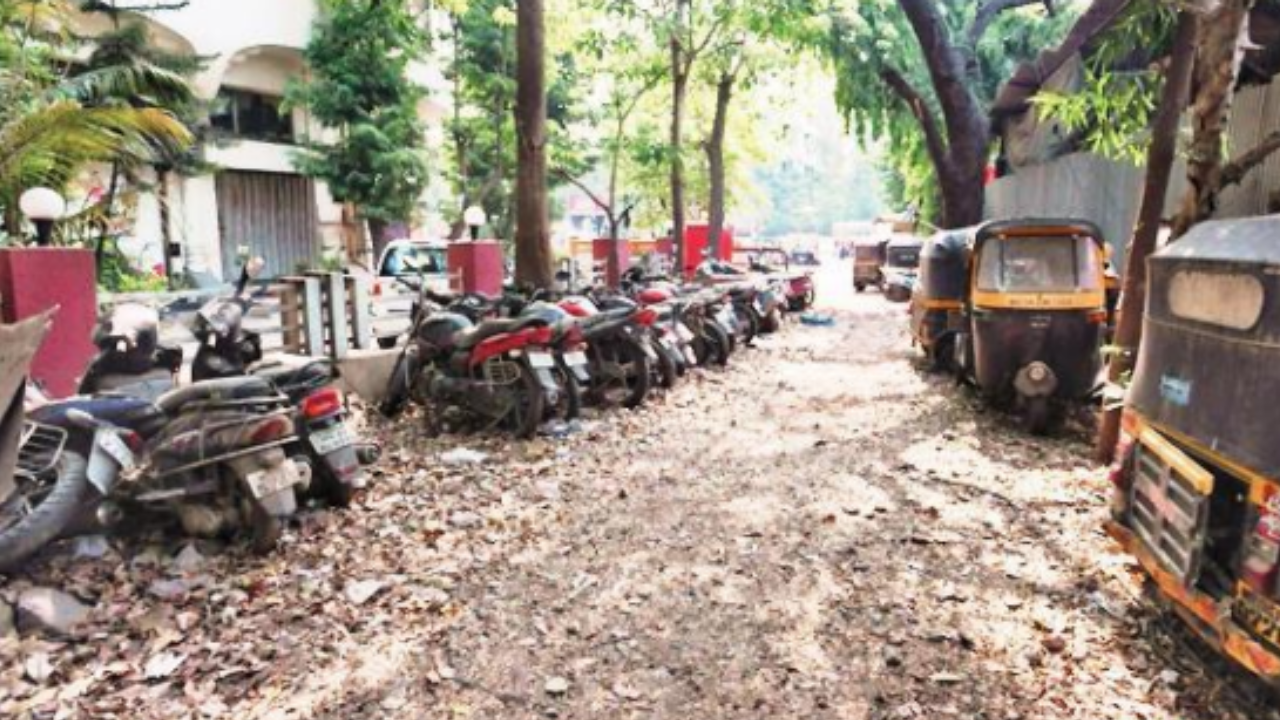 MUMBAI: Observing that this is a "genuine" problem, the Bombay high court has directed the state government to place on record any policy for dealing with seized vehicles lying at public places and in the vicinity of police stations in Mumbai.
"We would appreciate that any such policy be made effective and timely action is taken to dispose of the old vehicles which are causing public nuisance by their haphazard storage/parking," said Justices Girish Kulkarni and R N Laddha on Thursday.
Marathon Maxima CHS, a 13-storey housing society at the busy junction of Goregaon Mulund Link Road and LBS Marg, Mulund (west), had moved the HC through advocates Seema Chopda and T R Yadav, seeking a direction to the authorities to remove all obstructions near its gates and instruct their agencies not to dump confiscated vehicles near them.
Since 2020, the society has lodged several complaints to BMC and the traffic authorities about towed/confiscated motorcycles, cars and autorickshaws being dumped near its front and rear gates and obstructing the way. The fire brigade also asked the BMC to take appropriate action so that in an emergency, entry and exit routes are kept open.
Government pleader Poornima Kantharia said: "We (police) have written to the BMC to give us space." She pointed out if there is a claim, the authorities will have to comply with procedures for disposal of seized vehicles. Also, some may be involved in crime.
The judges said there must be a policy for disposal of such vehicles unless they are required for investigation. The judges remarked how at many places, old vehicles are parked on roads. "You go beyond south Bombay. You will find hundreds of such vehicles. They should be disposed of if no one is coming forward," said Justice Kulkarni.
Referring to scrapyards, Justice Kulkarni added: "In America, I have seen it…. You can go and purchase a wheel or tyre as outside it is sold at phenomenal cost."
Pointing out that seized vehicles are "permanent fixtures" near police stations, the judges said the authorities must look for places beyond the suburbs for parking them. "They should not be occupying the roads. These are all prime places… residential places. You have to have proper rules. It is a problem everywhere," said Justice Kulkarni.
Kantharia said between December and March, the police removed several vehicles near the Mulund society. Seventy-two still remain.
The judges said the state must ask the police commissioner to have a separate policy for seized vehicles. "Timely action is the solution to remove these vehicles," said Justice Kulkarni.
In the order, the judges noted Kantharia's assurance that "the vehicles shall be removed as expeditiously as possible". They will take an update on April 19.