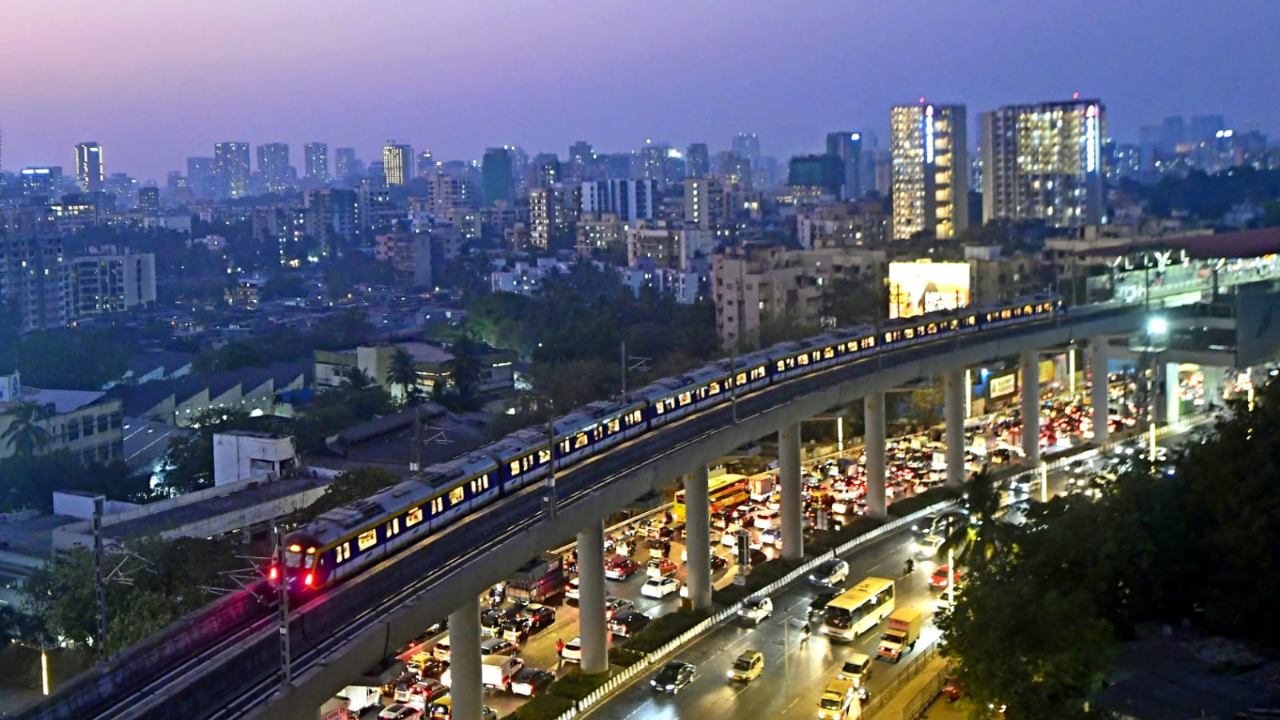 MUMBAI: As more and more Mumbaikars take to the new Metro 2A and 7 lines, there is abundant confusion and resentment over the way the stations have been named.
Commuters are demanding that they be rectified to their popular identities or that MMRDA at least mention the popular names in brackets.
Sahil Khan, a restaurateur from Jogeshwari, said, "Residents of Andheri-Jogeshwari are confounded by Oshiwara and Lower Oshiwara, which are universally called Adarsh Nagar and Infiniti Mall. Travellers further ahead are astonished by Malad and Lower Malad which is actually Infiniti and Inorbit Malls. Valnai station, a location which nobody understands, is popularly called Mith Chowky. Pahadi Goregaon is unheard of too. And IC Colony, Borivli, is being referred to as Mandapeshwar, an ancient cave, in the Metro manual".
Sankhya N, a resident of Malad said, "I was unable to fathom what is Ovaripada and Devipada. They are naming stations after slum settlements. I am not a social snob, but stations must be named after well-known landmarks, isn't it? Like a school or a college or a well-known residential colony or street".
LOCA (Lokhandwala Oshiwara Citizens Association) has done what the Metro authorities should have done — issued a chart interpreting actual station locations for the convenience of the public. Co-founder Karan Jotwani said, "Metro 2A is having a lion's share of names which have no relevance to the area. There is no area, lane or government record of Lower Oshiwara, Pahadi Goregaon or Lower Malad. The naming is causing confusion, resulting in delays while buying tickets. People are getting down at the wrong station, leading to time and money wastage".
BEST commuters do not face such problems, as the undertaking sensibly goes by popular landmarks while naming bus stops. Moreover, the popular name or location is mentioned in brackets on the destination scroll in front.
Dhaval Shah of LOCA added, "MMRDA ought to correct station names to the area's popular identity so that people can commute without problems".
An MMRDA official said, "These names were given as per the locations of the areas mentioned in the revenue records of the government".
Moreover, MMRDA "consciously avoided giving names associated with private entities".
The official said, "We did not want to give free publicity by assigning names to stations even if the area is popular because of the presence of renowned hospitals, malls, educational institutes and major housing complexes".
Money is an important factor too. MMRDA hopes to earn significant sums through "non-fare revenue" that includes giving co-branding rights to the stations similar to those on Metro 1 network. It is estimated that Mumbai Metro is earning around Rs 2-3 crore from co-branding rights from its 12 stations.
Even Mumbai Metro Rail Corporation (MMRC) which is executing the Metro 3 underground corridor (Colaba-Bandra-Seepz) has awarded naming rights for five stations for five years starting from the commissioning of the line. The total value of station naming rights is a cumulative Rs 216 crore with 5% annual escalation – generating non-fare revenue to the tune of Rs 40 crore annually.