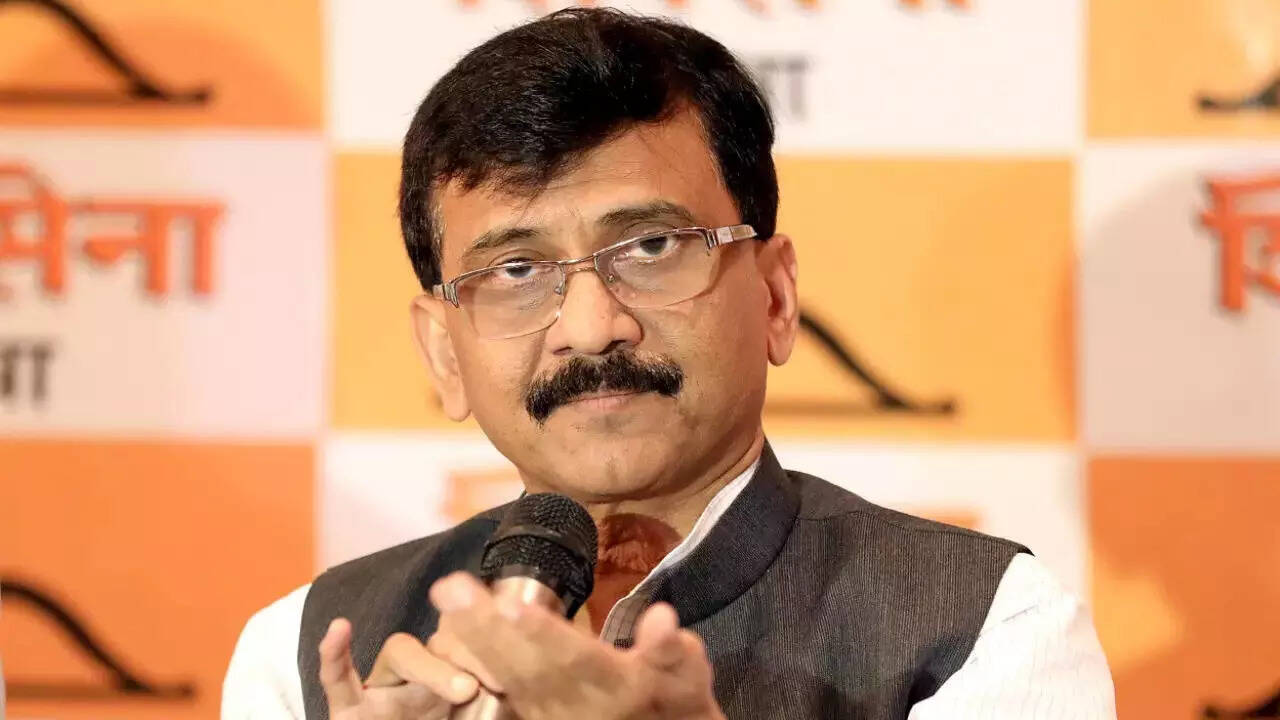 MUMBAI: Shiv Sena (UBT) MP Sanjay Raut on Friday hit out at Prime Minister Narendra Modi over his second visit to Mumbai in less than a month. Raut said at this rate PM Modi may buy a house in Mumbai or shift into Raj Bhavan and live in the city till the BMC elections are over.
He said the BJP and Shinde faction will not win the BMC despite all such efforts. "They can't win even if Modi comes…I don't want to criticize the Prime Minister too much. He comes to Mumbai when Parliament is in session in Delhi, when the opposition has surrounded the government on issues like Adani. Vande Bharat is an excuse. The Prime Minister wants to win the BMC…we are also preparing," Raut said.
"In Rajya Sabha and Lok Sabha, the opposition created chaos in front of the Prime Minister…he kept talking amidst the confusion. Why do you hold back from answering questions raised by opponents? The questions were very easy. Rahul Gandhi asked how many times Modi and Adani went abroad together? The answer is simple…what is the objection to this issue being investigated by a Joint Parliamentary Committee?" Raut said.
MPCC president Nana Patole also said that Modi's visit to Mumbai will have no effect on the forthcoming civic polls. Patole said Modi's second visit to Mumbai in less than a month indicates that elections are round the corner.