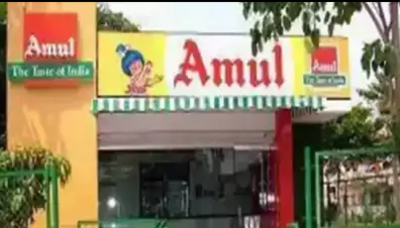 Image for representational purpose.
MUMBAI: India's largest dairy Amul on Monday announced a price increase of one to four rupees on curd, buttermilk and lassi with effect from July 19, in the wake of the Centre's imposition of 5% GST on these products.
The 200gm cup of curd will cost Rs 21 instead of Rs 20 and the 400gm cup Rs 42 against Rs 40.The 400gm pouch of Amul curd has increased from Rs 30 to Rs 32, while the 1 kg pouch will be four rupees more expensive — from Rs 65 to Rs 69.
The 500ml pouch of buttermilk will cost Rs 16 up from Rs 15 while 170ml lassi will be costlier by one rupee. It will come for Rs 11 instead of Rs 10. The 200gm cup of lassi is left untouched at Rs 15.
RS Sodhi, managing director of Gujarat Cooperative Milk Marketing Federation (GCMMF), which owns the Amul brand, said, "The company has absorbed the increase in case of 85gm cup packs of dahi, mishti doi and lassi due to input credit and advantage given to the consumers."
Mother Dairy is revising rates as well. The new prices are expected to be announced shortly.
FOLLOW US ON SOCIAL MEDIA
FacebookTwitterInstagramKOO APPYOUTUBE