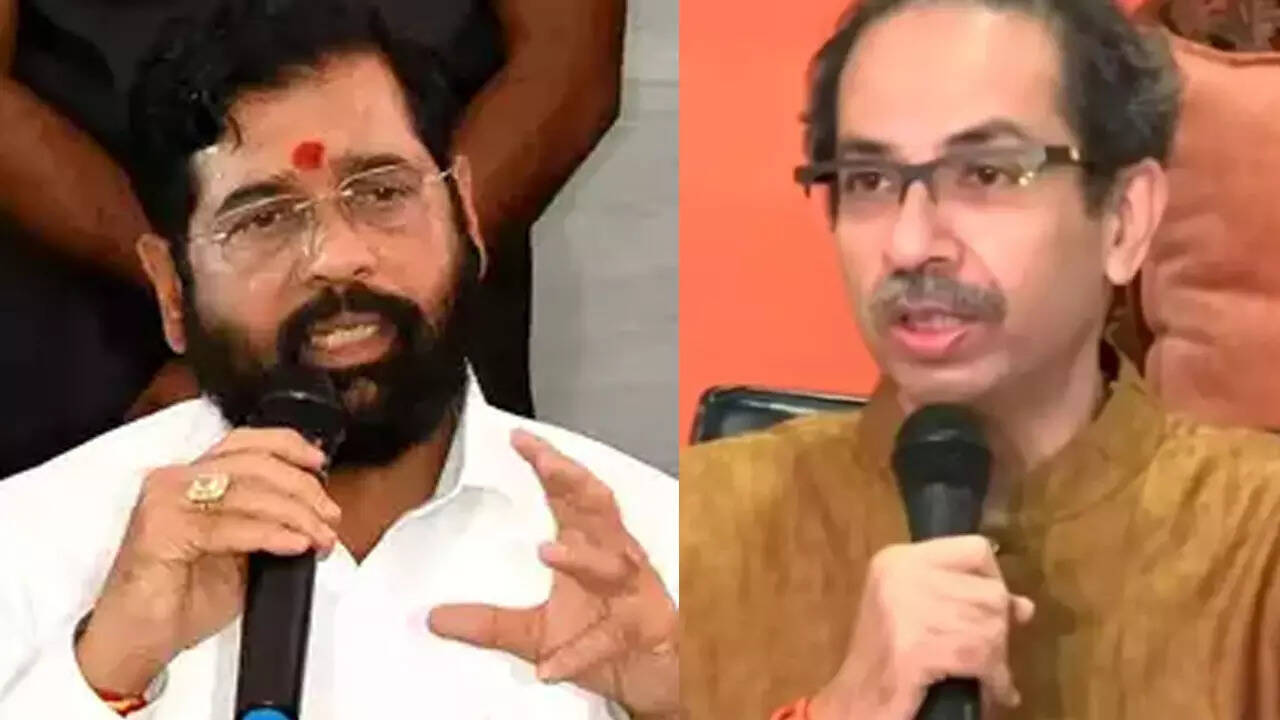 THANE: The tussle between the two factions of the Shiv Sena in Thane seems to have now moved on from staking claim to shakhas to blatantly poaching leaders and hinting a more aggressive fight in the coming days as the civic elections draw nearer.
The development was noted after spokesperson Naresh Mhaske of the Shiv Sena (Balasaheb) accused the Sena (Uddhav Balasaheb Thackeray) to have poached into and 'forcibly inducted' Eknath Shinde local supporters and activists into their camp and randomly assigned them with responsibilities. The Sena (UBT) has dismissed the claims.
Mhaske was addressing the media along with former senior corporator Bhaskar Patil, who he claimed had been forcibly appointed as a functionary in the UBT faction recently. Mhaske also referred to a recent announcement by the UBT and alleged that few deceased members from Thane were also shown as functionaries.
"The UBT faction in Thane seems to be desperate to include members to its tally and has been indiscriminately thrusting responsibilities on members without even confirming their loyalties," said Mhaske.
Meanwhile, the UBT Sena on Monday evening, dismissed the claims and hinted misuse of political power for arm-twisting functionaries into leaving the UBT and joining the Shinde group.
"Patil is ailing and is already under duress. He may have been asked to express solidarity with the other camp but he will always remain with us," said MP Rajan Vichare of Sena (UBT) who addressed the media along with a representative from Patils family.