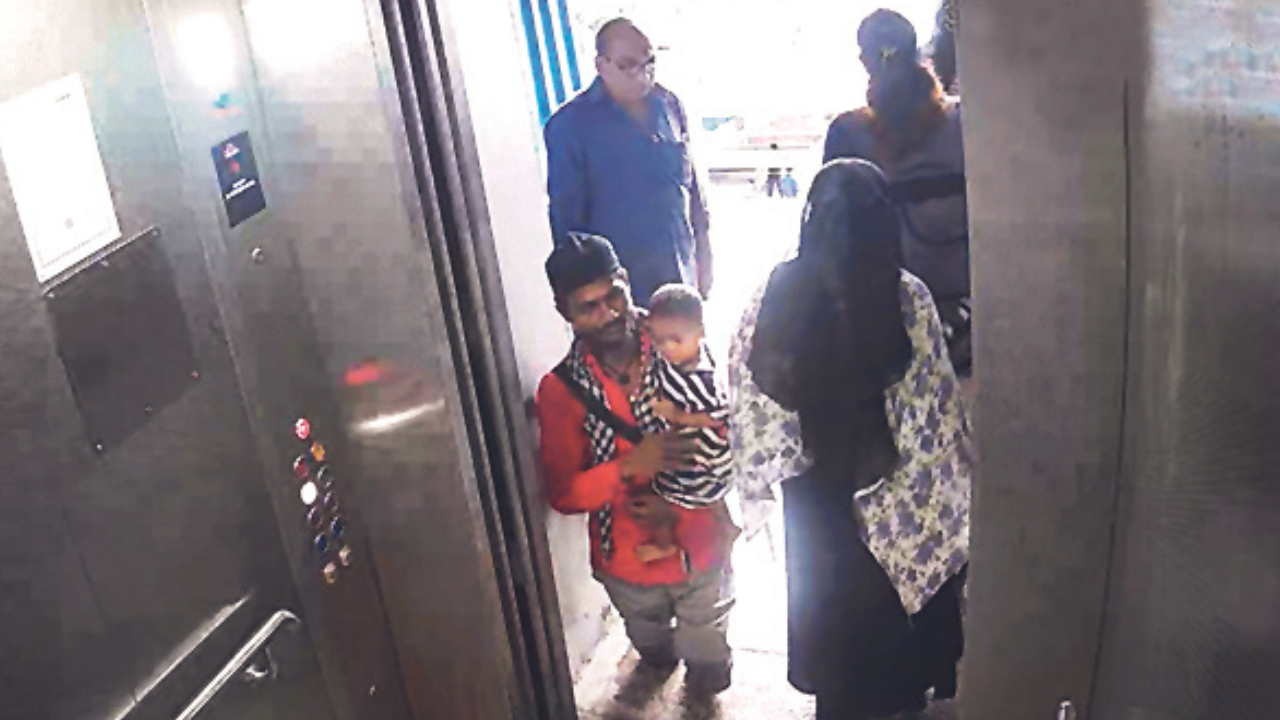 Mumbai: In a rescue drama that spanned 14 states from Maharashtra and Uttarakhand to West Bengal and involved 22 cops, Mumbai police on Tuesday reunited two-year-old Aayat Khan with her pavement dweller parents 81 days after her kidnap by a 24-year-old beggar who "considers the toddler his daughter".
Police sources said a human intelligence network that two Bandra constables—Imtiyaz Makandar and Pramod Sonawane—developed during their stay in West Bengal a few months ago helped the investigation team track and arrest Asif Ali Shaikh (24) from Bihar after rescuing the toddler from his house in Siliguri in West Bengal last week.
Bandra police initially thought Shaikh had kidnapped the toddler for begging. However, when the team reached Siliguri, they learnt that Shaikh had been taking care of Aayat and had told his mother and sister that she was a daughter from his marriage. Shaikh's mother and sister fainted when Bandra police team took custody of the child.
On Tuesday, the team met police commissioner Vivek Phansalkar who applauded their efforts while reuniting the toddler with her parents.
"During these three months, Shaikh did not make her beg. Even the child ran towards Shaikh on seeing him at the police station. She would be handed over to him by her parents for begging. He considered her his 'a lucky mascot' as he used to earn around Rs 2,000 a day and give Rs 300 to her parents. Shaikh confessed he had warned her parents that he would kidnap her when they started demanding more money," said a cop.
DCP (Zone IX) Anil Paraskar told TOI it was the team's efforts that helped track down the toddler. "The accused was arrested in Bihar and brought to Mumbai," he said. ACP (Bandra division) Gunaji Sawant said Shaikh took the child on October 19, 2022, and did not return. Bandra police senior inspector Rajesh Devare said 22 cops visited 14 states accompanied by her parents.