MUMBAI: Police are not taking any chances in keeping Mumbai safe during New Year celebrations.
A total of 5,500 CCTV cameras and 20,000-plus cops will be keeping a watch on revellers and anti-social elements.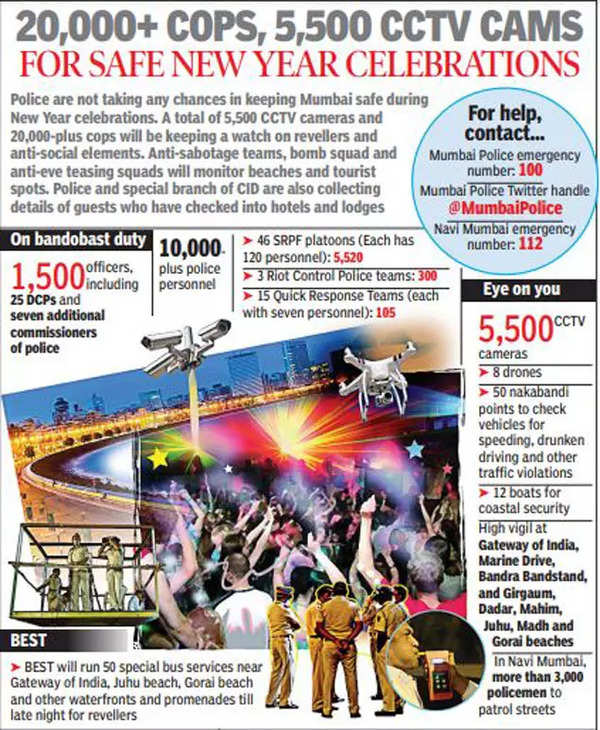 Anti-sabotage teams, bomb squad and anti-eve teasing squads will monitor beaches and tourist spots.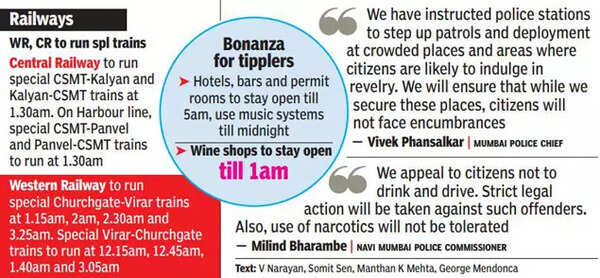 Police and special branch of CID are also collecting details of guests who have checked into hotels and lodges.