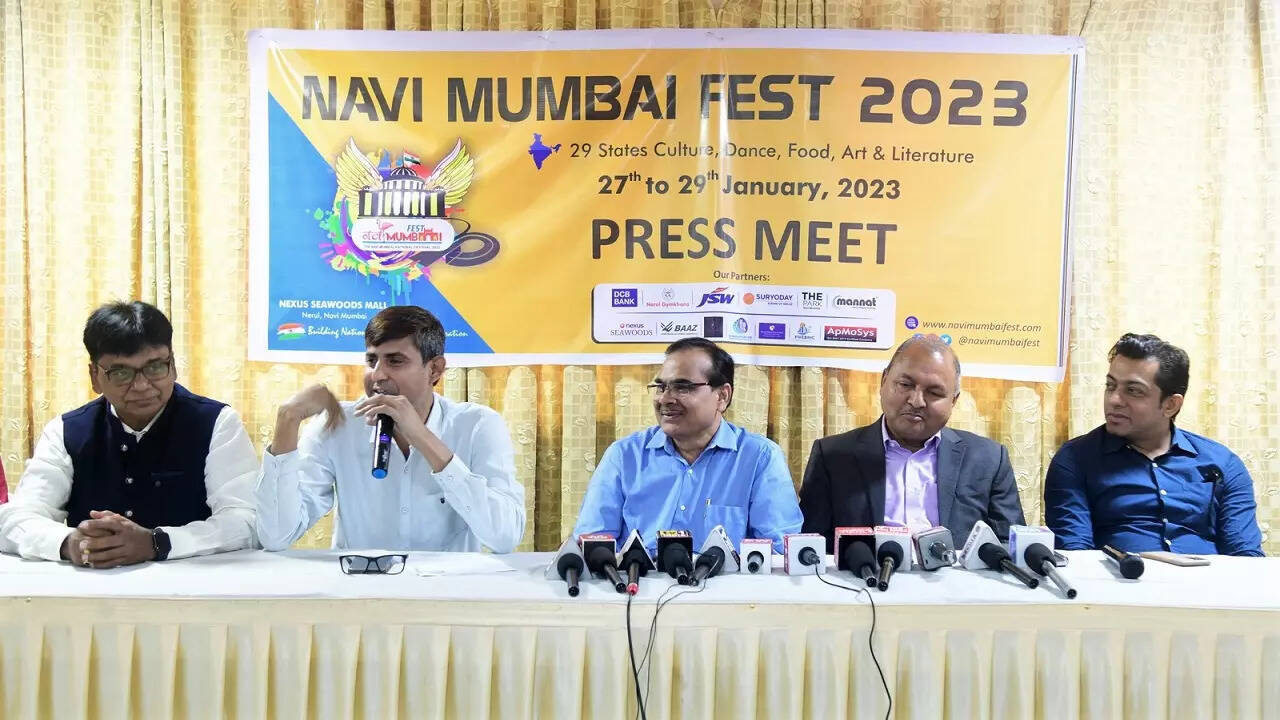 NAVI MUMBAI: A grand socio-cultural extravaganza 'Navi Mumbai Festival' will be held in the city from January 21 to 29, with 14 Indian states already committing to participate in it.
Maharashtra chief minister Eknath Shinde, his deputy Devendra Fadnavis and speaker speaker Rahul Narvekar are also expected to visit the fest.
The president of ICCR, Vinay Sahasrabuddhe, has also committed to attend the festival which will be held at various venues.
A member of the Navi Mumbai Festival core committee, R K Mahapatra, said: "A group of citizens have come together to plan this social and cultural festival; many of our committee members represent the 14 states. The World Cultural Developmental Foundation is also a part of this fest. The main idea is to reintroduce our country's rich tradition and multi-cultural heritage on this stage, especially for the youth."
The participating 14 states will showcase their culture, dance, fashion, food, sports, art, literature and talk shows here. They include Maharashtra, Odisha, Kerala, Karnataka, Gujrat, UP, Bihar, Uttarakhand, West Bengal, Punjab, Tamil Nadu, Himachal Pradesh among others.
The inaugural ceremony of the fest will take place at Park Hotel in Belapur on January 21.
The Seawood Grand Central Mall (Nexus Seawood Mall), will host the Navi Mumbai Fest presenting culture, tourism, dance and food of the different participating states, showcasing a mini India as such.
The organizers stressed on the fest's tag line, which is `My City, My Festival' in English and `Majhe Shehar, Majha Utsav' in Marathi, in order to instill a sense of pride among all Navi Mumbaikars.
Celebrated singer and musician, Shankar Mahadevan, will address the audience during the inaugural function through an online video link.