Mirror Online / Updated: Apr 22, 2021, 21:37 IST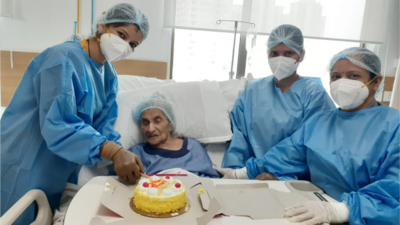 The hospital staff celebrated her 102nd birthday recently
The hospital staff recently celebrated her 102nd birthday in hospital and she was discharged on Thursday after she tested negative for the coronavirus.

Reported by Prashant Narvekar
It's been a difficult two weeks for the Borpardikar and Phatak families with their grandmother, Sushila Pathak testing positive for Covid-19 on April 7, 2021. Even though the Bopardikar family stays in Juhu, the only hospital bed available was in Thane at Horizon Prime. Tense and worried, the family admitted her to the Thane hospital. Sujit Bopardikar, the grandson, calls that a blessing in disguise. "After about 10 days, my grandmother is on the way to recovery, he wrote in a Facebook post a few days ago," with nothing but praise for the hospital and the staff. "They made regular calls to us to inform of her status, their billing was transparent. They even celebrated her 102nd birthday!" he writes, filled with gratitude.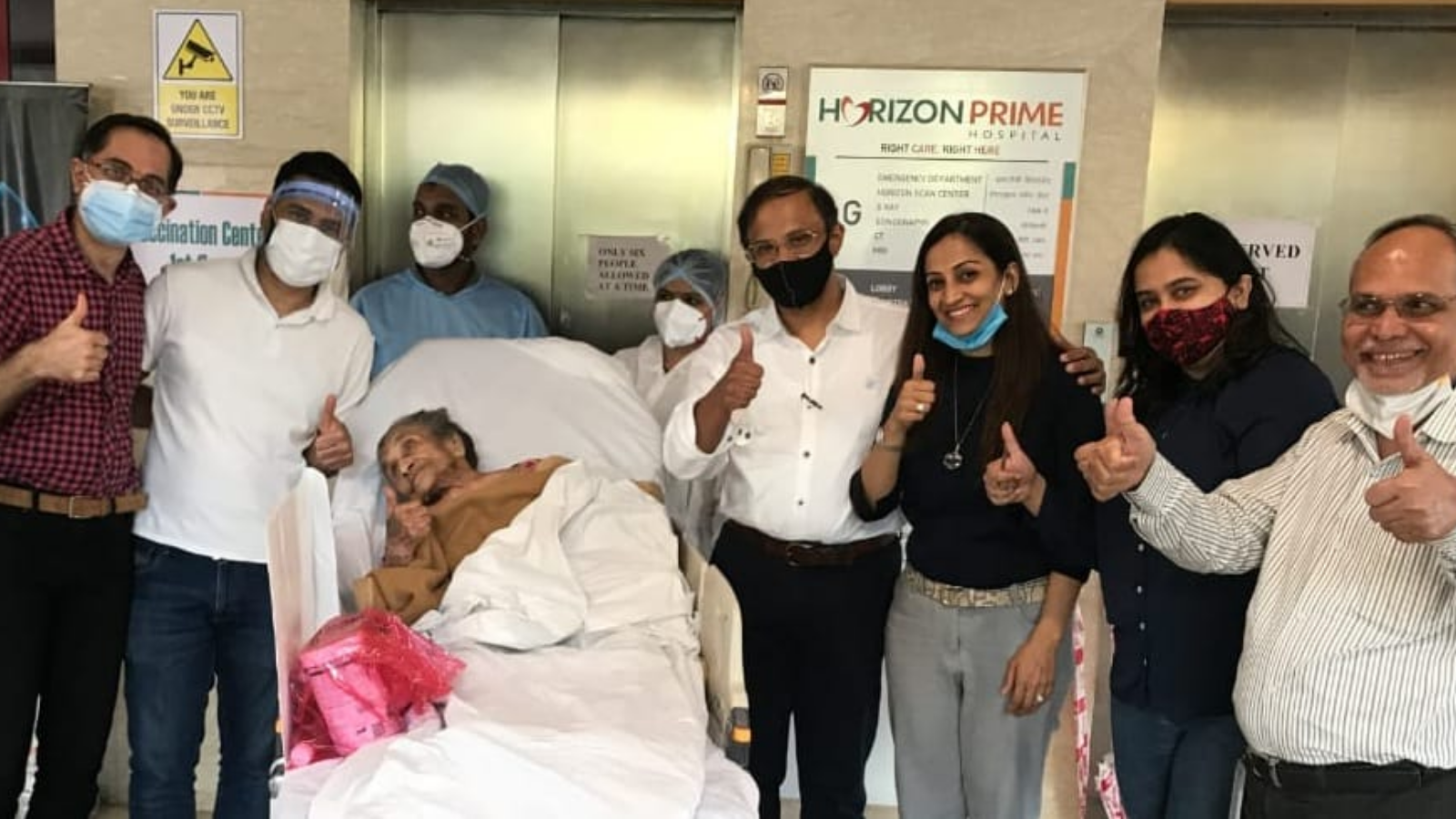 Shushila Phatak was discharged from hospital earlier this evening after her RTPCR test report came back negative for the virus.